Introducing San Antonio MyFCA
Giving & Account Management Tools
Donating has NEVER been easier!
Click on the Pic and See!!=======>>>>>>>
Donate & Enter Online - BIRDIES FOR CHARITY
& TEXAS OPEN TICKETS

Take a Chance to Win a Car!

go to www.valerotexasopen.com/birdies to enter contest
go to www.valerotexasopen.com/chipin for tickets

Specify Charity: Greater San Antonio Fellowship of Christian Athletes
100% of your Birdies Pledge/Gift goes to SAFCA!
FCA-San Antonio Honors its Class of '13
Christian Athletes of the Year:
John Burton, Steele HS; Brady Cejka, Shiner HS;
Cheyenne Bozek; Taft HS, Kortni Hans, Karnes City HS
WHY DO YOU RACE?
FCA-SA announces
TEAM ENDURANCE - South & Central Texas

FCA Endurance gives adult Christian runners, triathletes, and cyclists, as well as all who support endurance athletics the chance to tell the world why they do the things they do and why they are the people they are.

Join the Greater San Antonio FCA facebook group today - network with other FCA students, coaches, and sponsors, and get the latest FCASA news first!
Let's Talk About FCA...
Do you have a meeting idea that really works? A favorite Bible Verse? A question about FCA? Wanna talk about FCA camp? The AlamoFCA Message Boards are open! Click here or on the link on the left

Give to FCA-SA Online - Volunteer Online

Our new website makes it EASY to make donations to San Antonio's FCA online! You can make a one time gift: to do so, simply click "Support San Antonio FCA" at left. To ensure that your donation is designated to the Greater San Antonio FCA, make sure to choose the option to Support Your Area's FCA Ministry, then "San Antonio, Texas" in the following blank. We have added a link to make it possible for you to join San Antonio FCA's Home Team: our regular monthly donors, the men and women whose support, large or small, keep the wheels of SAFCA rolling! To join, just click on the Home Team link at left; rest assured that your transaction is secure in either selection. Thanks to all of you whose financial support enables FCA to touch over 15,000 student-athletes and coaches EVERY YEAR in our area!

You can also let us know of your desire to volunteer online! Email our Area Director, Jim Faulk, at jfaulk@fca.org, If you're an FCA "alumnus", be sure to tell us the name of the school where you were involved, and your huddle coach's name. Coaches and Adult Volunteers can also click the Ministry Leader Application below to file and MLA and "get official"!

Thanks for supporting the ministry and work of the Greater San Antonio FCA!
Contact Us
Greater San Antonio Fellowship of Christian Athletes
Jim Faulk, Area Director
16161 College Oak, Suite 101
San Antonio, Texas 78249
Phone: (210) 764-8292, fax (210) 764-8298
Email: jfaulk@fca.org
---
---
2015 FCA SEASON TICKETS: NOW AVAILABLE
Corporate Season Ticket $3000 (Table at Valero Alamo Bowl FCA/Alamo Cafe Breakfast, Table at Celebration Dinner, Foursome Entry in Bob Lilly FCA Golf Classic)

Individual Season Ticket $500 (2 Tickets to Bowl Breakfast, 2 Tickets to Celebration Dinner, 1 Player Entry in Bob Lilly Golf Classic)

Call 210-764-8292 to become a San Antonio FCA ALL-STAR today!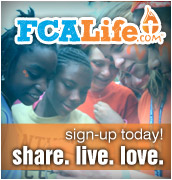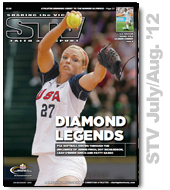 DIAMOND LEGENDS
FCA Softball Greats
Sharing the Victory Magazine
SUBSCRIBE TO STV